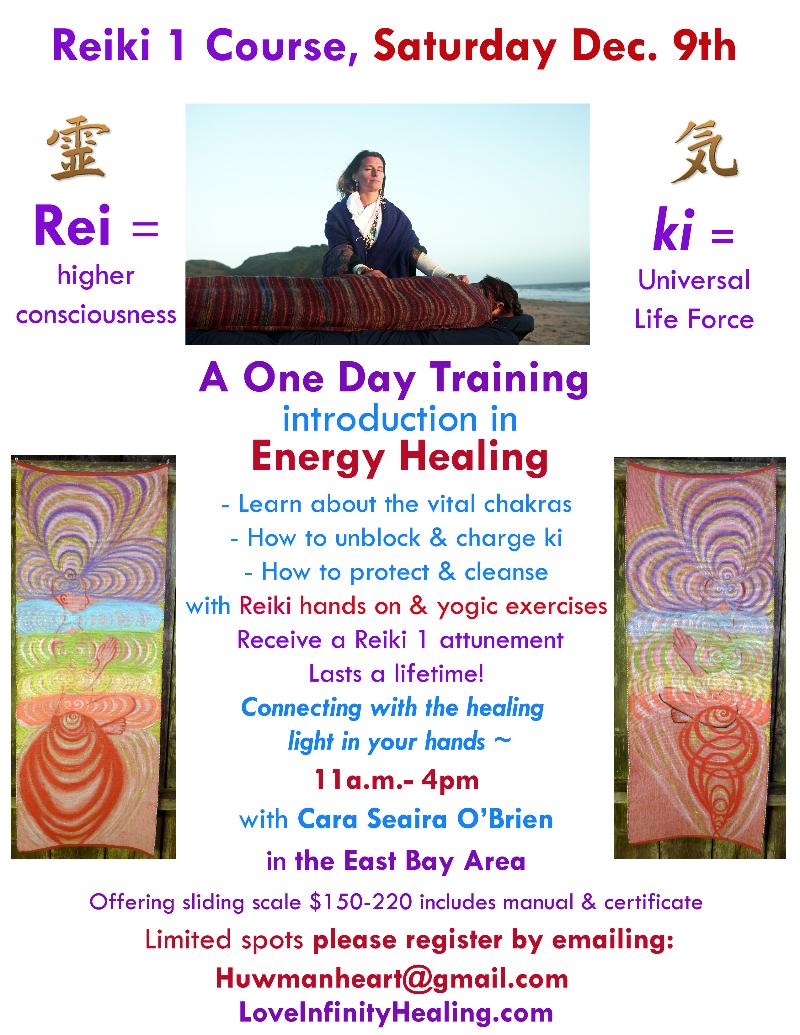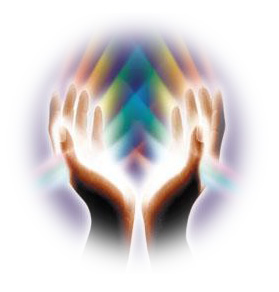 Rei = Higher Consciousness

Ki = Universal Life Force
A Japanese term & method, yet an ancient Universal Healing Light technique of laying on hands (light to no touch) with a neutral mind to allow the Ki to flow through the practitioner's chakras, warm palms
of light healing to the patient.
This Bioenergy technique works to clear blockages, soothing the brain & body, while engaging the parasympathetic nervous system into natural healing, restoring the chakras; which are the energy stations/points of the body that flow along the meridians, governing the vital organs & endocrine glands.
In addition to the physical plane, the chakras also maintain the well being of one's mental, emotional & spiritual self.
In Sanskrit, Chakra = Wheel of Light.
Deep relaxation & harmony flows throughout the whole body, mind, & spirit.
Reiki works well by itself or integrated with Massage & soundhealing.

All ages and health conditions are welcome,
there are no contraindications.
Reiki can be remarkably beneficial before & after surgery/injury
for People, Plants, Animals & Homes (energy clearing)
Sessions are clothed and can go from 30min-1hour+ .. ranging from $45-$90+
Cara Seaira is a certified Reiki Master, she began her Reiki training in Nepal at the Kathmandu Center of Healing, back in 2009. .
please email Seaira at SeaOBe@gmail.com if you are interested in a Reiki I or II Training, comes with the lifelong attunement, certification & manual, plus yogic health tips..
******************